Other events in the field of emerging substances
This page will be regularly updated with information and useful links to other relevant conferences and workshops in the field of emerging environmental pollutants.
2021
---
23–27 May 2021, Durham, N.C. USA
Nontarget Analysis for Environmental Assessment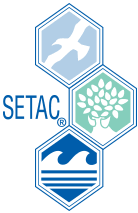 The goal of this meeting is to move nontarget screening and its application forward in the context of environmental assessment by involving stakeholders from all sectors.
The meeting will have a mixed format with keynote lectures, oral and poster presentations, and breakout discussion and demonstration groups. The meeting will intensely cover nontarget screening approaches, from the analytical technology, to application in real-field studies and implementation in risk assessment.
The meeting will include three main topics:
Frontiers in nontarget screening: Instrumentation, data evaluation and application to monitoring the water environment
Identifying transformation products and metabolites formed in biological and technical systems
Tools to prioritize identification: Statistics, exposure indices, toxicity, fate modeling
Abstract submission: by 22 January 2020
For further information https://nta.setac.org/
---
9-11/12 June 2021, Bern, Switzerland
ContaSed2020 2nd International Conference on Contaminated Sediments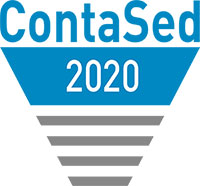 Sediments are sources and sinks of contaminants, and play an important role in mediating pollutants across compartments of ecosystems. Following ContaSed2015, ContaSed2020 will focus on organic and inorganic sediment contaminant classes including microplastics, emerging contaminants, heavy metals and persistent organic pollutants.
Contributions dealing with empirical or modelling studies are invited to the following sessions:
Session 1: From source to sink: transport and deposition of contaminants in sediments
Session 2: Assessing risks of contaminants in sediments: methodologies and ecotoxicological case studies
Session 3: Analytical tools and methods for assessing sediment contamination
Session 4: Fate of contaminants in depositional settings
Session 5: Sediments as archives of historical pollution
Deadline for abstract submission: 26 January 2020
For further information: https://www.oeschger.unibe.ch/contased2020
---
21-25 June 2021, Milan, Italy
IWA EcoSTP 2020 "Impacting the environment with innovation in wastewater treatment"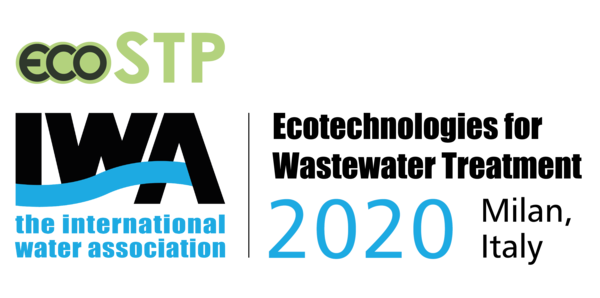 The conference will bring together stakeholders involved in the water sector to promote a paradigm shift in wastewater treatment and management with a special focus on sustainability and circular economy. IWA EcoSTP 2020 will deal with innovative technologies, approaches and practices aimed at transforming wastewater treatment plants in the heart and driver of future major changes for environment, society and economy.
Conference topics:
Innovative technologies, approaches and STP layouts for sustainable wastewater treatment, resource recovery and wastewater reuse
Strategies for energy consumption and carbon footprint minimization in wastewater treatment
Occurrence, fate and removal of contaminants of emerging concern, including micro- and nano-plastics and antibiotic resistance, in wastewater and sludge
Natural-based solutions for resilient and smart wastewater treatment and management
Monitoring, modelling and control for effective process management, optimization and scale-up, also based on advanced data analytics and artificial intelligence
Digitalization and emerging ICT technologies for a new deal in water cycle
The wastewater biorefinery from lab to full scale: technical, economic and regulatory issues
Preservation of ecosystem quality and human health through risk based approaches
Economics of wastewater treatment and management
Integrated assessment for wastewater treatment and management under Life Cycle Thinking
For further information: www.ecostp2020.polimi.it 
---