Other events in the field of emerging substances
This page will be regularly updated with information and useful links to other relevant conferences and workshops in the field of emerging environmental pollutants.
2018
---
25-28 June 2018, Oslo, Norway
6th International Conference on emerging environmental contaminants (EmCon2018)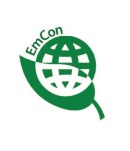 EmCon and the Norwegian Institute for Water Research (NIVA) are pleased to invite you to the next international conference in the EmCon series meeting where we bring together scientists to present and discuss the latest research on all aspects regarding emerging contaminants.
This conference provides an excellent forum for presenting the latest research on all aspects related to the rapidly evolving topic of emerging contaminants across all environmental compartments (e.g. surface water, groundwater, bed sediment, soil, air, tissue, etc.). Contributions are sought on the sources and exposure pathways, treatment processes and technologies, sampling, analytical methods and approaches, effects in aquatic and terrestrial environments, risk assessment and management and the regulations and policy relating to all aspects of emerging contaminants.
Abstract Deadline: 15 January 2018
Notification of acceptance: 1 March 2018
Registration Deadline: 15 May 2018
For more details please go to https://emcon2018.no/
---
26-27 June 2018, Barcelona, Spain
14th Annual LC/MS/MS workshop on Environmental Applications and Food Safety

The main objective of the workshop is to evaluate practical aspects of liquid chromatography tandem mass spectrometric techniques applied for screening and quantitation of organic contaminants in environmental and food samples.
The program will feature a mixed format, with keynote lectures from invited speakers - leaders in the field, along with shorter oral and poster presentations from workshop participants with special consideration for young researchers.
The following practical aspects and state of the art applications will be discussed:
Advantages, comparison and complementarities of cutting edge tandem and hybrid MS technology in the quantitative and qualitative analysis of complex environmental and food samples
Advanced sample preparation techniques for food and environmental analysis
From target analysis, suspect screening to non-target analysis
Large number of applications in environmental and food analyses
Broad range of contaminants and their degradates
Analysis and assessment of risks associated to emerging contaminants, such as nanomaterials (organic and inorganic), perfluoroalkylated substances, personal care products and pharmaceuticals used in human and veterinary medicine including hormones, among others.
Registration Deadline: 1 May 2018
For more details please go to http://www.idaea.csic.es/barcelona2018/
---
10-12 October 2018, Limassol, Cyprus
XENOWAC II 2018 Conference

Nireas International Water Research Center (Nireas-IWRC) of the University of Cyprus is proud to announce the XENOWAC II conference, a decade after the first XENOWAC conference (XENOWAC I) took place in Cyprus in March 2009. The Conference embraces the work performed in the framework of NEREUS COST Action ES1403 and H2020-MSCA-ITN-2015/675530 ANSWER, both coordinated by Nireas-IWRC. 
The conference will address the following topics:
A new perspective on wastewater contaminants – Is it about time to look for THE contaminant?
The deeper we look . . . the more numerous the risks are?
Wastewater once . . . wastewater forever?
How can we create a Blue Circle Society?
Abstract Deadline: 31 March 2018
For more details please go to http://www.xenowac2018.com/
---
19-23 November 2018, Lanzarote, Spain
International Conference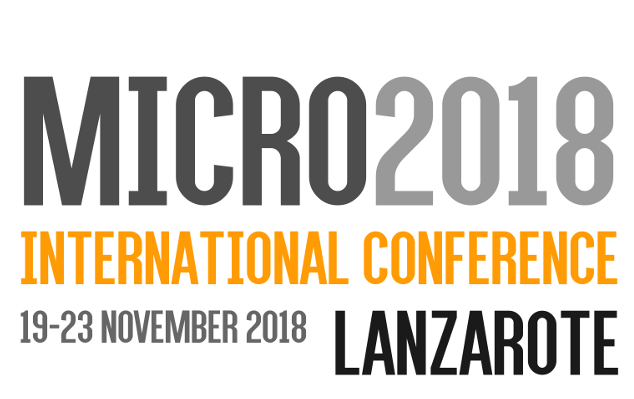 While the impacts of microplastics in marine ecosystems have been reported in the literature since the 1970s, many questions remain open. MICRO 2018 provides an opportunity to share available knowledge, fill in gaps, identify new questions and research needs, and develop commitments to operationalise solutions; MICRO 2018 will be a chance to reconvene, share what we have learned, and generate momentum for the work that remains to be done.
Main topics to be addressed include:
Marine Ecosystems;
Freshwater bodies;
From Macro to Nano;
Social change and behaviour;
Human health;
Policy.
Abstract Deadline: 21 June 2018
For more details please go to https://micro2018.sciencesconf.org/
---