Other events in the field of emerging substances
This page will be regularly updated with information and useful links to other relevant conferences and workshops in the field of emerging environmental pollutants.
2018
---
26-31 August 2018, Krakow, Poland
38th International Symposium on Halogenated Persistent Organic Pollutants (POPs) & 10th International PCB Workshop – DIOXIN 2018

The Dioxin Symposium and International PCB Workshop are recognized as the leading international POPs meetings for scientists and regulators. This year, apart from the International PCB Workshop, the Dioxin Symposium will also host the Pre-Dioxin Students Session "All POPs & Pseudo-POPs", five major Special Sessions (Biodetection Methods for POPs and Related Food and Environmental Contaminants; Environmental Persistence, Analytical Methods and Risk of Human and Veterinary Pharmaceuticals that can act as pseudo-POPs; European Food Safety Authority Special Session: EFSA Risk Assessments of Persistent Organic Pollutants in Food and Feed; Legacy and Emerging Fluorinated Organic Compounds Update and Progress in Industrial Technology and Sustainable Chemistry to Phase out and Control POPs) and  traditional sessions throughout the meeting. 
Abstract Deadline: 11 May 2018
Registration Deadline: 30 June 2018
For more details please go to http://dioxin2018.org/
---
13-14 September 2018, Aachen, Germany
11th BioDetectors Conference 2018
You are invited to attend and actively participate (Presentation or Poster) to the 11th BioDetectors Conference 2018.
The meeting will bring together scientists involved in the development and application of in vitro effect-based bioanalysis technologies.
---
10-12 October 2018, Limassol, Cyprus
XENOWAC II 2018 Conference

Nireas International Water Research Center (Nireas-IWRC) of the University of Cyprus is proud to announce the XENOWAC II conference, a decade after the first XENOWAC conference (XENOWAC I) took place in Cyprus in March 2009. The Conference embraces the work performed in the framework of NEREUS COST Action ES1403 and H2020-MSCA-ITN-2015/675530 ANSWER, both coordinated by Nireas-IWRC. 
The conference will address the following topics:
A new perspective on wastewater contaminants – Is it about time to look for THE contaminant?
The deeper we look . . . the more numerous the risks are?
Wastewater once . . . wastewater forever?
How can we create a Blue Circle Society?
Abstract Deadline: 31 March 2018
For more details please go to http://www.xenowac2018.com/
---
28-31 October 2018, Monte Verita, Ascona, Switzerland
Nano and microplastics in technical and freshwater systems
Microplastics in technical and natural systems are evident worldwide calling for an in-depth understanding of the implications of these pollutants. Leading scientists studying sources, releases, uptake and toxicity of microplastics alongside with representatives from industry and government will provide context as to how these materials are used today and how they may be regulated in the future.
The conference will be limited to a maximum of 120 participants (including invited speakers and organizers). In case of overbooking, participants with an accepted abstract will have priority.
For more details please go to https://microplastics2018.ch/
---
19-23 November 2018, Lanzarote, Spain
International Conference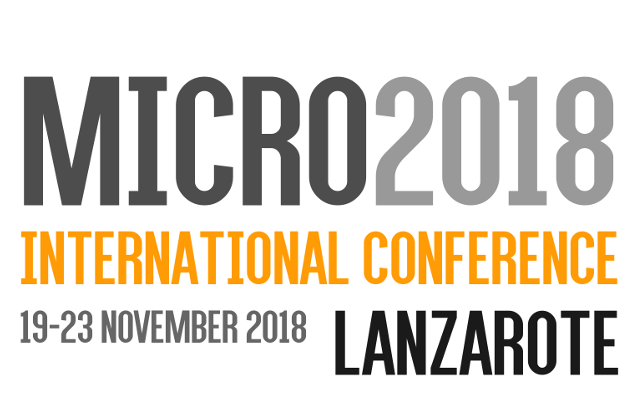 While the impacts of microplastics in marine ecosystems have been reported in the literature since the 1970s, many questions remain open. MICRO 2018 provides an opportunity to share available knowledge, fill in gaps, identify new questions and research needs, and develop commitments to operationalise solutions; MICRO 2018 will be a chance to reconvene, share what we have learned, and generate momentum for the work that remains to be done.
Main topics to be addressed include:
Marine Ecosystems;
Freshwater bodies;
From Macro to Nano;
Social change and behaviour;
Human health;
Policy.
Abstract Deadline: 21 June 2018
For more details please go to https://micro2018.sciencesconf.org/
---
2019
---
3-5 June 2019, Stockholm, Sweden
International conference on environmental specimen banks - The past, present and future of Environmental Specimen Banks
The conference will be a meeting place for presentations and discussions about new techniques and methods for environmental specimen banking, environmental monitoring and new contaminant data for a variety of matrices, including top predators.
---
16-20 June 2019, Thessaloniki, Greece
17th International conference on chemistry and the environment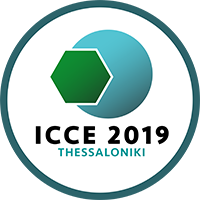 ICCE 2019 addresses scientists in the academia, industry and in governmental institutions alike and intends to provide a unique information and communication platform for environmental scientists and a forum of professional exchange with collaborators and colleagues of related disciplines. The 17th ICCE will continue along its scientific tradition  providing a representative spectrum of up-dated scientific information for modern applications of Chemistry in the relevant field of Environmental Research and technology development. Dedicated satellite events will be organized as pre and post-conference events highlighting special emerging scientific aspects of very recent developments and requirements.
Abstract Deadline: 15 January 2019
Registration Deadline: 30 March 2019
For more details please go to http://www.icce2019.org/
---