SWEMSA19 - Non-Target Screening embedded in (Open Access) Platforms and Multi-disciplinary Applications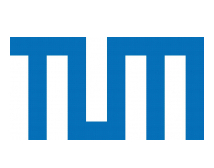 Further to the success of "SWEMSA 16" in Garching, this second edition of the SWEMSA (Solutions and Workflows in (Environmental) Molecular Screening and Analysis) events brought together international leading scientists from international consortia. 
SWEMSA informed, combined and intended to harmonise NTS strategies and workflows from each single discipline to extend the NTS horizon and to give to all different communities of users the chance to 'have a look over the edge'. 
Participants from various disciplines such as, chemistry, food, forensic, informatics, metabolomics and instrumental analysis jointly discussed latest developments. The programme featured a solution-focused discussion strategy including panel discussions and overview talks. 
The overall aim of this meeting was to condense and harmonise various common aspects of NTS, to extend the use of software and workflow strategies and give the opportunity to learn about the potential of NTS applied in various disciplines. 
---
For more details please go to https://www.swemsa.eu/
Date:
Monday, 21 October 2019

to

Wednesday, 23 October 2019