WFD River Basin Specific Pollutants
Workshop on WFD River Basin Specific Pollutants - Selection and Monitoring
in EU Member States
10-11 June 2010 - Stresa, Italy
This workshop was organised jointly by JRC-IES and NORMAN, as a follow-up to the 2006 Stresa conference: Emerging Environmental Pollutants: Key Issues and Challenges.
The objective of this highly interactive event – attended by representatives from 27 Member States (MS) and DG ENV – was to provide a common forum for MS and interested groups to present, discuss and streamline their approaches to identifying and monitoring river basin-specific pollutants (RBSP) in the context of the Water Framework Directive (WFD). Particular attention was paid to the prioritisation and monitoring of less investigated, so-called "emerging contaminants" for which the process of selection is hampered by the current lack of, and poor access to, relevant data.
Before the workshop a questionnaire was sent to all MS plus Norway and Switzerland to gather information about the procedure for selection of RBSP in the various countries and the main difficulties encountered in the process. Answers were received from 27 countries.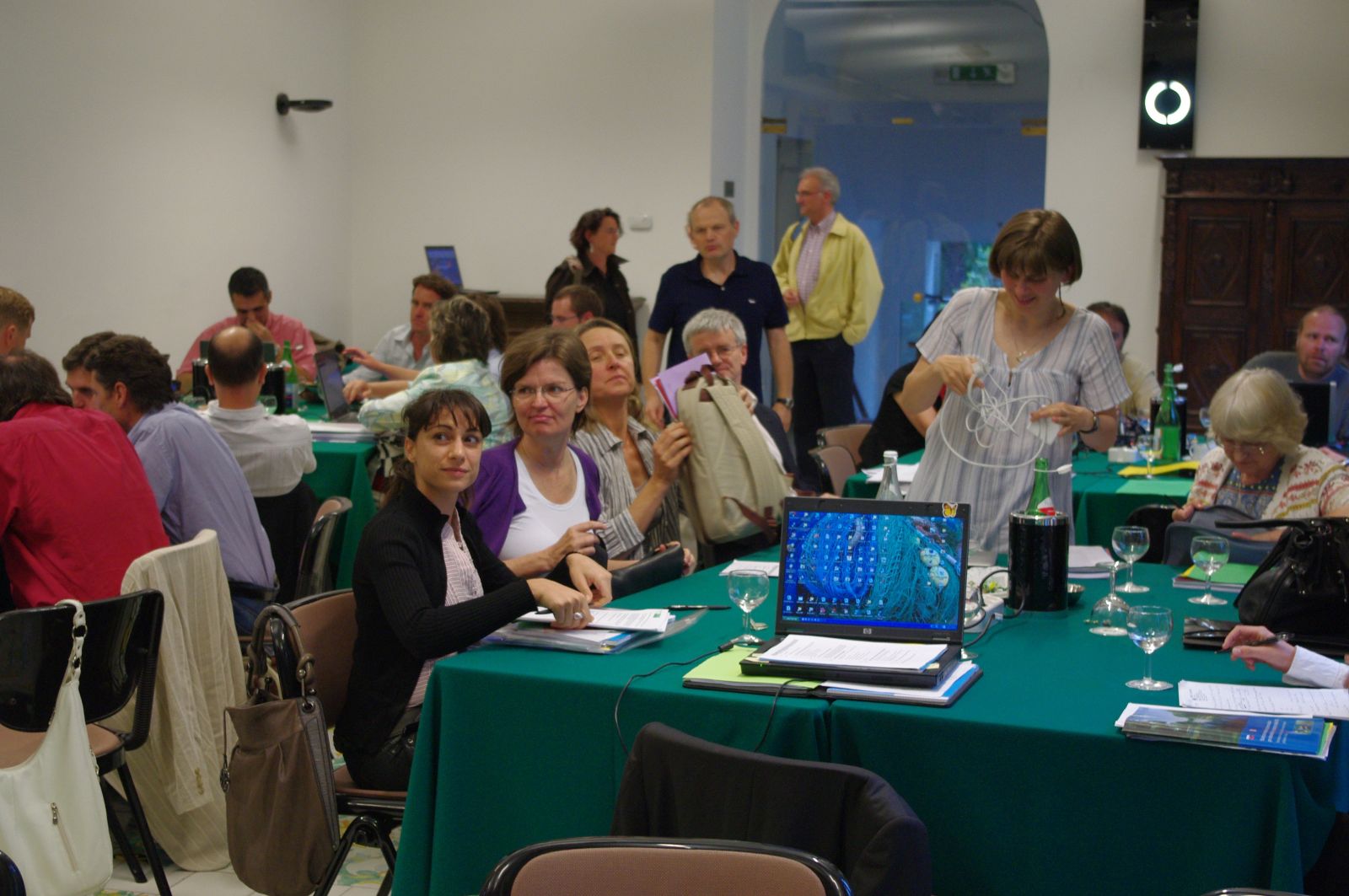 After an overview of Member States' responses, with short presentations by Austria (Danube), Germany (Rhine), UK and France on their particular experiences, the discussion was organised into four thematic working sessions: data availability and data accessibility; RBSP identification; RBSP selection and RBSP monitoring. Each thematic working session consisted of some short introductory presentations followed by a facilitated discussion in (table) groups on a prepared set of questions. Each table group's responses to the questions and overall feedback on each topic were then presented to all participants in a short wrap-up session.
The oral presentations and the Workshop Program can be downloaded as pdf files and are also available on CIRCA (on the website of DG ENV). The questionnaires and the outcomes of the various working sessions will be compiled in a WORKSHOP REPORT(2875 kB) to be published on this website and on CIRCA by the end of the year.
---
Thursday June 10 - Thurday morning
Thursday afternoon
Thematic working sessions on selected RBSP topics
Each thematic working session will consist of short introductory presentations followed by a facilitated discussion in (table) groups on a prepared set of questions. Each table will collect the group's responses to the questions and an overall feedback on each topic will then be presented to all participants in a short wrap-up session.
Thematic working session : 'Data Availability'
Availability and quality of data on environmental occurrence and (eco)toxicological properties of chemicals
Flash presentations (5 min):
Thematic working session 'Identification of RBSP candidate substances'
Identification of 'candidate substances' for the selection of RBSP:
Assessing pressures in the river basins and use of screening analysis
Flash presentations (5 min):
Wrap-up of thematic working sessions and proposed list of actions
 
Friday June 11 - Friday morning
Thematic sessions on selected RBSP topics (continued)
Thematic working session 'Selection of RBSP'
The process of prioritisation for the definition of the RBSP and compounds currently listed in Member States
Flash presentations (5 min):
Thematic working session 'Monitoring of RBSP'
Monitoring programs for RBSP and applied monitoring methodologies
Flash presentations (5 min):
Friday afternoon
Wrap-up of thematic working sessions
Drafting of outcome – Identification of follow-up actions
Date:
Thursday, 10 June 2010

to

Friday, 11 June 2010